Want to print a flyer?
We have several options! We think the best way is to print the Challenge Steps Flyer and then PICK ONE OR TWO of the Lyme Disease Fact Sheets. If you're making a pile to sit on a table, print them back to back on the same piece of paper. For posting around town, print each separately. You can print from home or out. There's really no right way to do it, so just print them and spread the word. Then take them to your doctor's office, child's school, meetings or any people place!
AND, if you'd like to donate a basket of limes to your child's class, your office, your local car wash or anywhere else to encourage them all to take the Challenge too, we've got something for you! We have a Lime Basket Printable for you to print and cut, so you can attach one of the tags to your basket!
Challenge Steps Flyer
Lyme Disease Challenge Steps
(CLICK TO DOWNLOAD)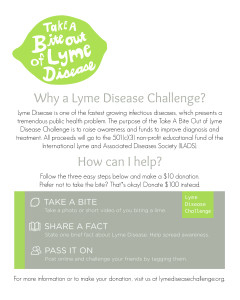 Lyme Disease Fact Sheets
Lyme Disease Fact Sheet, Version 1
(CLICK TO DOWNLOAD)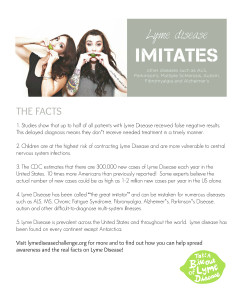 Lyme Disease Fact Sheet, Version 2
(CLICK TO DOWNLOAD)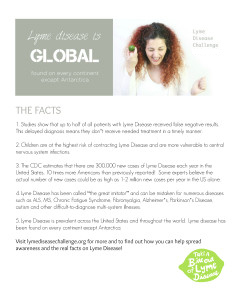 Lyme Disease Fact Sheet, Version 3
(CLICK TO DOWNLOAD)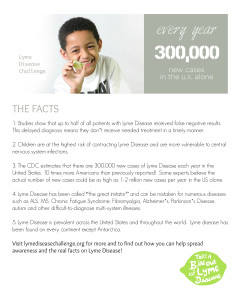 Lyme Disease Fact Sheet, Version 4
(CLICK TO DOWNLOAD)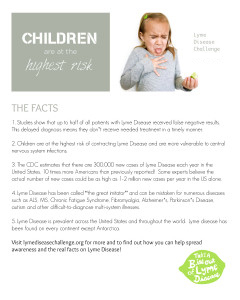 Lime Basket Printable
Lime Basket Tags
(CLICK TO DOWNLOAD)