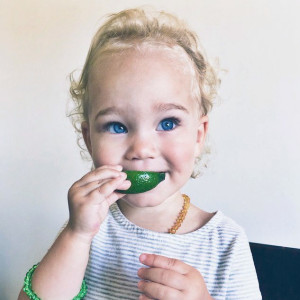 How Does Lyme Impact Children?
Children ages 5-14 are at the greatest risk of acquiring Lyme Disease. Indeed, around 25% of all reported cases are children. According to research, children are bitten by ticks more frequently around the head and neck, making them more vulnerable to brain and central nervous system infections. The resulting neurologic symptoms of Lyme disease are often misdiagnosed. Lyme Disease can also be transmitted to a child during pregnancy. Lyme pediatric specialist Charles Ray Jones, MD and other leading Lyme specialists have compiled a list of common symptoms of infection in young patients:
fatigue unrelieved by rest
insomnia
headaches
mitochondrial dysfunction
syncope, POTS or Neurally Mediated Hypotension
nausea, abdominal pain
seizure disorders
impaired concentration
poor short-term memory
inability to sustain attention
difficulty thinking and expressing thoughts
difficulty reading and writing
overwhelmed by schoolwork
difficulty making decisions
confusion
outbursts and mood swings
fevers/chills
dizziness
noise and light sensitivity
increased incidence of ear and throat infections
increased incidence of pneumonia
irritability
joint and body pain
poor muscle tone
gastroesophageal reflux
small windpipe (tracheomalacia)
cataracts and other eye problems
developmental delays (language, motor)
learning disabilities
psychiatric problems (anxiety, depression, OCD)
autism or Asperger's type presentation
Children do not typically have all of these symptoms, but rather, a cluster of seemingly unrelated conditions that are often overlooked by pediatricians and specialists. Often times, a child is diagnosed with evolving conditions, because their symptoms and presentation do not quite "fit", but doctors believe that something is wrong. Among Jones' patients, 50% have no known history of deer tick attachments and fewer than 10% have a history of an erythema migrans Lyme rash (bull's-eye). For more information, please visit Lymedisease.org.
What About Babies?
Did you know that Lyme Disease and other tick-borne infections can be spread from mother to child during pregnancy? The pathogens that cause Lyme Disease, Babesia and Bartonella have been found in newborn infants, placentae, fetuses or umbilical cords, as described in the many resources cited below.
Congenital transmission is yet another reason why children are at the greatest risk of contracting Lyme Disease. Children born with Lyme Disease can present with a variety of neurological or physical impairments. We recommend for women of child bearing age who have been diagnosed with fibromyalgia, chronic fatigue syndrome, autoimmune conditions, unexplained inflammation, unexplained immune deficiencies, psychiatric conditions such as depression or anxiety, joint pain or muscle pain to carefully consider Lyme Disease as part of the differential diagnosis, preferably under the guidance of a knowledgeable provider using more reliable tests.
There is well documented evidence that Lyme and co-infections can also be transmitted congenitally from mother to baby when the baby is in utero, as evidenced by the following articles:
• MacDonald A. Gestational Lyme borreliosis. Implications for the fetus. Rheum Dis Clin North Am. 1989 Nov;15(4):657-77
• MacDonald AB, Benach JL, Burgdorfer W. Stillbirth following maternal Lyme disease. N Y State J Med. 1987Nov;87(11):615-6
• MacDonald A. Human fetal borreliosis, toxemia of pregnancy, and fetal death. Zentralbl Bakteriol Mikrobiol Hyg A.1986 Dec;263(1-2):189-200
• Schlesinger PA, Duray PH, Burke BA, Steere AC, Stillman MT. Maternal-fetal transmission of the Lyme disease spirochete, Borrelia burgdorferi. (1985) Ann Intern Med, 103, 67-8
• Markowitz LE, Steere AC, Benach JL, et al. Lyme disease during pregnancy. JAMA.(1986); 255(24), 3394-6
• Lavoie PE, Lattner BP, Duray PH, Barbour AG, Johnson HC. Culture positive seronegative transplacental Lyme borreliosis infant mortality. (1987) Arthritis Rheum, 30(4), 3(Suppl):S50
• Mikkelsen AL, Palle C. Lyme disease during pregnancy. (1987) Acta Obstet Gynecol Scand 66(5), 477-8
• Weber K; Bratzke HJ, Neubert U, Wilske B,Duray PH. (1988) Borrelia burgdorferi in a newborn despite oral penicillin for Lyme borreliosis during pregnancy. Pediatr Infect Dis J, 7:286-9
• Carlomagno G, Luksa V, Candussi G, et al.(1988) Lyme Borrelia positive serology associated with spontaneous abortion in an endemic Italian area. Acta Eur Fertil 19(5), 279-81
• Weber K, Bratzke HJ, Neubert U, et al. (1988) Borrelia burgdorferi in a newborn despite oral penicillin for Lyme borreliosis during pregnancy. Pediatr Infect Dis J 7(4), 286-9
• Nadal D, Hunziker UA, Bucher HU, et al.(1989) Infants born to mothers with antibodies against Borrelia burgdorferi at delivery. Eur J Pediatr 148(5), 426-7
• Schutzer SE, Janniger CK, Schwartz RA (1991) Lyme disease during pregnancy. Cutis 47(4), 267-8. Abstract
• Strobino BA, Williams CL, Abid S, et al. (1993) Lyme disease and pregnancy outcome: a prospective study of two thousand prenatal patients. Am J Obstet Gynecol 169(2 Pt 1), 367-74
• Jovanovi R, Hajri A, Cirkovi A, et al.(1993) [Lyme disease and pregnancy]. Glas Srp Akad Nauka Med (43), 169-72
• Kumi D J, Harris O.(1995) Viability of Borrelia burgdorferi in stored semen. Br Vet J Mar-Apr;151(2): 221-4 PMID:8920118
• Williams CL, Strobino B, Weinstein A, et al.(1995) Maternal Lyme disease and congenital malformations: a cord blood serosurvey in endemic and control areas. Paediatr Perinat Epidemiol 9(3),320-30
• Silver H. (1997) Lyme Disease During Pregnancy. Inf Dis Clinics of N. Amer. Vol 11, No 1, van Holten J, Tiems J, Jongen VH (1997)
• Neonatal Borrelia duttoni infection: a report of three cases. Trop Doct 27(2),115-6
• Harvey WT, Salvato P. (2003) 'Lyme disease': ancient engine of an unrecognized borreliosis pandemic? Med Hypotheses. 60(5),742-59
• Stricker, R.B., D.H. Moore, and E.E. Winger.(2004). Clinical and immunologic evidence of transmission of Lyme disease through intimate human contact. J. Invest. Med. 52, S15
• Onk G, Acun C, Kalayci M, Cagavi F, et al.(2005) Gestational Lyme disease as a rare cause of congenital hydrocephalus. JTurkish German Gynecology Association Artemis, 6(2), 156-157
• Jones CR, Smith H, Gibb E, Johnson L (2005)Gestational Lyme Disease: Case Studies of 102 Live Births. Lyme Times. Gestational Lyme Studies 34-36
• Hercogova J, Vanousova D (2008) Syphilis and borreliosis during pregnancy. Dermatol Ther 21(3), 205-9
• Lakos A, Solymosi N (2010) Maternal Lyme borreliosis and pregnancy outcome. Int J Infect Dis 14(6), e494-8
• Mylonas I (2011) Borreliosis During Pregnancy: A Risk for the Unborn Child? Vector Borne Zoonotic Dis. 11:891-8
• Gardner T. Infectious Diseases of the Fetus and Newborn, 5th edition, (1995) Chapter 11, page 447 – 528
• Gardner T. Lyme disease. 66 Pregnancies complicated by Lyme Borreliosis. Infec Dis Fetus and Newborn Infant. Saunders, 2000
• Kumi-Diaka J, Harris O. Br Vet J. Viability of Borrelia burgdorferi in stored semen. 1995 Mar-Apr;151(2):221-4
• Tickborne relapsing fever in a mother and newborn child–Colorado, 2011
• Congenital transmission of Babesia
• MEDLINE results for: borrelia pregnancyAND human. 88 journal articles in the PubMed database BDH, July 2012, Latest Revision November 2012
• Maternal-Fetal Transmission of Lyme Disease (RESULTS: Mothers with active Lyme Disease,Treated: 14.6% of the pregnancies with sequelae, Untreated: 66.7% of thepregnancies with sequelae, Unknown as to treatment: 30.3% with sequelae. Specific adverse outcomes included:cardiac 22.7%, neurologic 15.2%, orthopedic 12.1%, opthalmic 4.5%,genitourinary 10.6%, miscellaneous anomalies 12.1%, 2nd trimester demise 12.1%. Highest rate of adverse outcome (72.7%)in women with infection acquired prior to or during first trimester.)
• Dr. Jones presentation at ILADS conference on Pregnancy and Tick-borne Diseases
• Bartonella, Babesia And Lyme or Borrelia in Infants—Crossing Into Human Fetuses? 
• Molecular evidence of perinatal transmission of Bartonella vinsonii subsp. berkhoffii and Bartonella henselae to a child
• Possible Vertical Transmission of Bartonella bacilliformis
• Identification of Bartonella henselae in an aborted equine fetus
• Annals of Clinical Cytology and Pathology: Borreliosis Infection during Pregnancy
• Infection with Borrelia: Implications for Pregnancy