The Team
What do five different women – an attorney in Florida, a teacher in New York, a nurse in Texas, a business owner in Virginia and a speech therapist in California – have in common?
They are all women battling Lyme Disease, many of them mothers of children with Lyme as well. But they are more than just Lyme—they are advocates, inspired to come together with a vision for a better, healthier world. These women are striving for a world where testing is accurate, treatment is accessible, research is funded, and doctors recognize Lyme Disease as the epidemic health crisis it truly is.  Like so many other members of the Lyme community, you will see a common thread in their backgrounds – delays in diagnosis leading to needless suffering as well as a deep desire to help others.
They are determined to make a difference for their families and the millions of other people who live with Lyme. Together they have worked to unite thousands of people in an international campaign, the Lyme Disease Challenge, to promote Lyme awareness and to raise funds.
Who We Are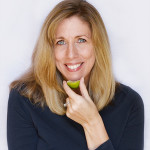 Melissa Bell is a wife, mother of three and an attorney at law with a background in finance. Melissa's family has been impacted profoundly by Lyme Disease. What fuel's Melissa's passion for advocacy are the children who silently suffer from the debilitating symptoms of Lyme, without answers or hope. In an effort to raise awareness throughout Florida, Melissa founded Florida Lyme Disease Association (FLDA) in 2013. [Read full bio…]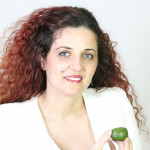 Ozlem Jones has been an information technology contractor for eleven years and runs her own IT firm. After nine years of unexplained symptoms, Ozlem finally was diagnosed with Lyme Disease. Shortly after, her children received the same diagnosis and her family entered the world of chronic illness. The challenges she faced changed her perspective on life and she now uses that new perspective to mentor fellow Lyme sufferers through their struggles. [Read full bio…]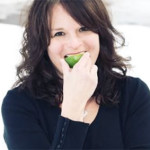 Lisa Wolk-Kilion is a mom, wife and educator. Although her background is business, she has served as a teacher and writer for many years. Lisa first learned that her son had Lyme shortly after he was diagnosed with Pediatric Acute-onset Neuropsychiatric Syndrome (PANS). Subsequently, Lisa and her daughter were tested for Lyme and both received positive results. After PANS and Lyme impacted most of her family, Lisa became an advocate. [Read full bio…]
The Rest of The Team
Because we are a group of volunteers we called in favors from several friends who came through to support the cause with all of their talent and enthusiasm.
Andrea Folsom of Crafting Connections, Site customization, content and design
Jennifer Allton, Planning group administration
Jennifer Cooper of Classic Play, Logo and illustrations
Jenny Menzel of Art.thentic, Ongoing graphic design
Julie Anderson, Leadership support
Kat Westcott of Kat Westcott Design, Graphic design and image editing
Kim Rowe of Healing Collectives, Leadership support
Rebecca Guglielmo, Administrative support
Sarah Buck of Sarah Buck Photography, Photography and editorial assistance
Additional Photography by:
Offir Kilion of New York Photocraft
Erica Blaine of Erica Blaine Photography
Dana Raven of Minibird Photography